Why JPW
With the ever-increasing exploitation of natural resources leading to frequent natural hazards all over the world, we felt an urge to utilize its technological expertise to be part of the problem solver in this environmental revolution. 
Striving for sustainable and pragmatic functions, we started experimenting since 2003, and eventually led to the developments of its proprietary building materials, named Jetson Plastic-Wood Composites (JPW).
Get to Know JPW Materials
We use a material that contains 40~60% high-density polyethylene (HDPE) and 60~40% wood fiber, producing environmentally-friendly, plastic-wood composites called JPWs which strictly adheres to the Restriction of Hazardous Substances (RoHS) rule. JPW's retain the strength of wood, combing the elasticity and impact resistance of plastic, thereby incorporating the most desirable physical properties of both wood and plastic into a single composite material. JSI makes three kinds of JPW materials for the assembly of easy-to-build wood-style homes which are as follows:
A) Light Wood: 
The density is regulated within 70%~95% of light wood — used for regular plates.
B) Polycore Wood:
Made with two or more layers of compounds — used for thicker plates.
C) Metal-Polycore Wood:
Since plastic-wood composites are not quite as strong as natural wood, it is our strength to have inserted a piece of metal into the center of the polycore wood for extra strength in an integrated single process — used for normal pillars and beams.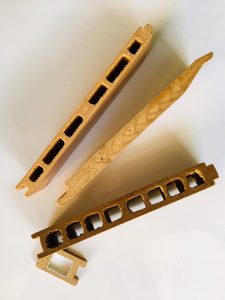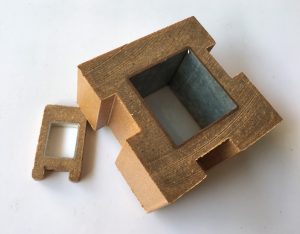 We process the pre-fabricated JPW materials at the factory site, based on a specific design, then ships the materials to the construction site. All fastenings are complete do-it-yourself, and assembly instructions may be provided upon request. By utilizing bolts and screws for assembly not only makes the construction simpler, but also streamlines the disassembling (for expansion purpose, tear-down, mobility or modification). 
This easy, hands-on (do-it-yourself) method is extremely beneficial where labor is readily available, i.e. devastate areas affected by floods, earthquakes, storms or other natural disasters, where immediate shelter is needed yet, the materials may not be at hand. JPW may solve the problem because manpower can be easily deployed or self-supplied, kits are pre-fabricated and parts included and can deliver to devastated area.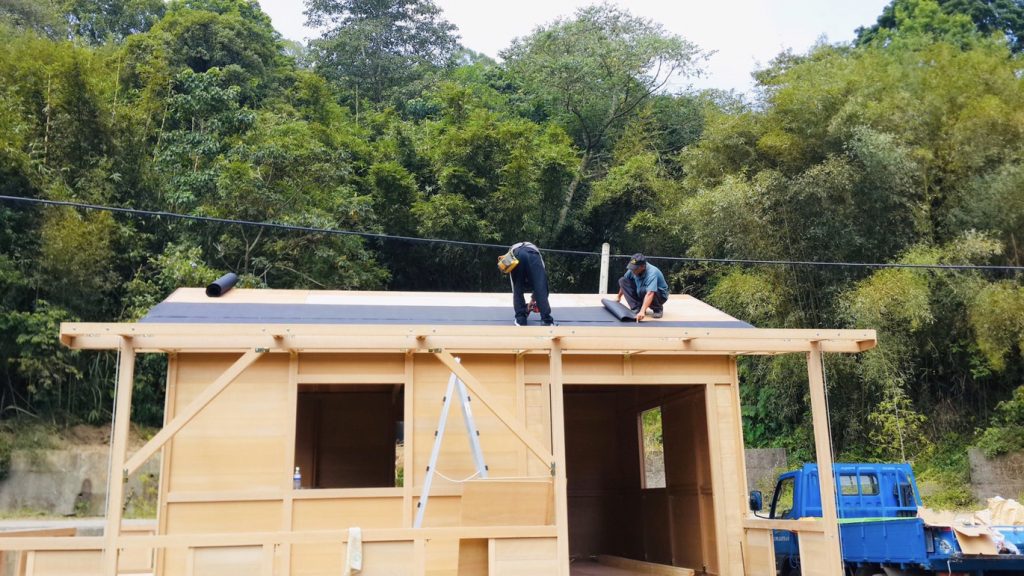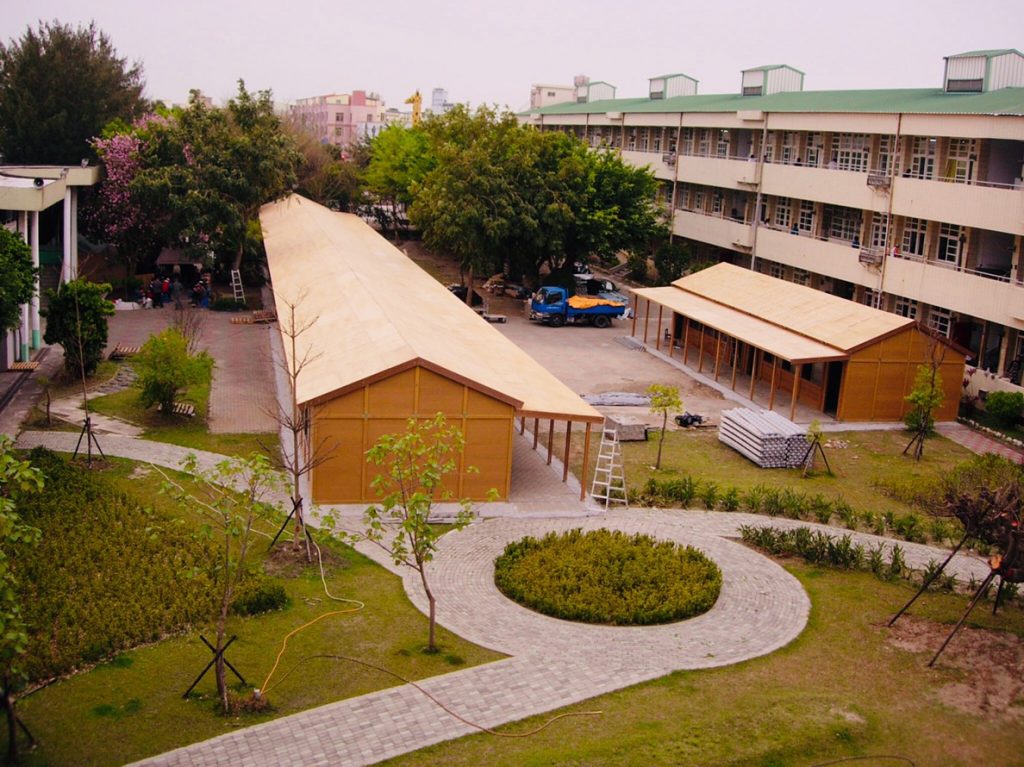 We've built 20+ suburban vacation homes/coffee shops/public restroom, and approximately 100 temporary classrooms in areas affected by the earthquake , cooperated with Tzu Chi Foundation's Construction Division, to help building quick, yet safe and efficient study spaces for students.